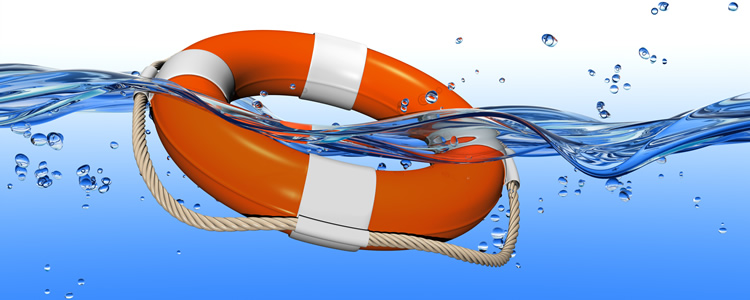 Home pools and spas are great fun — but with great fun comes grave responsibility.   All pool owners, and new pool owners especially, are well advised to learn all they can about pool and water safety, and take all appropriate measures to keep themselves and their loved ones safe.  Making a simple Pool Safety Plan, or set of pool rules, for your home pool, and educating all pool users on it, is a great way to start.  You will also want to anticipate common emergencies that might happen, and prepare a response plan for them.
Fortunately, the information you need to make a wise pool safety and emergency response plan is easy to find.  For instance, the American Red Cross and the National Swimming Pool Foundation® have teamed up to create an online Home Pool Essentials course that provides steps pool owners can take to prevent tragedies and keep well maintained pools and spas.  Both the American Red Cross and the National Swimming Pool Foundation® have resource pages dedicated to pool safety and drowning prevention, with factsheets, downloads, videos, online courses and more.  At the end of this article is a list of some of the best of their links for home pool and spa owners, but be sure to check out their pages for others we may have missed or have been added since we wrote this.
In addition to creating a pool safety and emergency response plan, here is a checklist of things you can do to make your pool, and your home, safer:
Learn to Swim!  One of the best things you can do to help keep your family safe is to enroll everyone in age-appropriate swim lessons.
Don't Swim Alone!  Always make to swim with a buddy, and never let children swim without adult supervision.  Never leave a young child unattended, even for a moment, near water; never trust a child's life to another child; and teach children to always ask permission to go near water.
Provide Life Jackets!  Have young children and inexperienced swimmers wear life jackets around and in water — but never rely on life jackets or other flotation devices alone.
Establish and Enforce Rules!  For example, set pool depth and diving limits based on each swimmer's ability, don't let anyone play around drains and suction fittings, and have a 'no running' zone in wet, slippery areas near the pool.
Install and Use Barriers!  Fences should be at least 4 feet high and enclose the entire pool, with gates that are self-closing, self-latching and swing outward away from the pool.  Safety covers and pool alarms can be added as additional layers of protection.
Know What to Do in an Emergency!  Seconds count in preventing death or disability, so have a plan.  If a child is missing, always check the water first.  Know how and when to call 9-1-1, and always keep  a phone handy.  Have appropriate equipment on hand, such as a throwable ring buoy or flotation cushion, a long pole with a hook for reaching into the pool, life jackets for less able swimmers, and a first aid kit.
Here's the links we promised!  Be sure to check them out — there's so much more information about water safety in them, that we couldn't begin to cover it all:
First link
Second link
second line
third line